What do you think about us?
Take a moment to leave a review or read some from our satisfied event clients
Prompt & Professional
Always pleasant to deal with, Prompt & professional. Affordable & on their A game. We use them for all of our events in and out of the Major Motion Picture Industry.
R.Q.
February 10, 2023
Clear Top Tent Was Beautiful
We had a back yard wedding and there was 0 damage done to the property and the end result of the tent was beautiful, so many of my guests complimented the way it turned out. They were very accommodating as well and spent a lot of time helping me put together a layout that would work best in our yard. Regrettably, I did not use them for my other rentals (tables/chairs/etc.) and the other company I did use said how I wanted to do my layout could not be done and Camelot helped me make it work and it was seamless. They were available for last minute rental items when other vendors were not as accommodating. They made sure we were happy. I would recommend Camelot for anyone who wants a beautiful tent for their event.
Jennifer E
October 12, 2022
Totally Recommend
Camelot turned my backyard into party ready again! It doesn't matter if I rent a couple of tents, tables and chairs or turning my property into a beautiful wedding venue, they do not let down. Totally recommend.
Laura G
September 6, 2022
Highly recommend!
We have used Camelot many times and they always come through for us! Joe and his crew are the best. And Julie was so patient with all of our requests. Highly recommend!
VOXX International
August 29, 2022
Camelot turned my backyard into party ready again!
Camelot turned my backyard into party ready again! It doesn't matter if I rent a couple of tents, tables and chairs or turning my property into a beautiful wedding venue, they do not let down. Totally recommend.
Laura G
August 8, 2022
13 years doing business and you are still the best
You guys have been kind to my family & friends throughout the 13 years that I have been doing busy with you guys. You're the only party rental business that I have promoted. Thank you for your continuing services!
Lakisha
June 15, 2022
Wedding 2021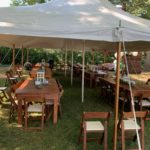 Renting from Camelot was one of the easiest tasks related to the wedding event! Simple reservation, easy last minute add ons and great products. I was so worried about the tent being clean what with it being a wedding and it was perfect! The farm tables made the event. Delivery and pick up worked out beautifully. Would recommend Camelot to others and will definitely use them again!
Terrie Mannix
October 6, 2021
Camelot Rentals is the best !!!
Thank you to the entire staff. Our 90th Birthday event was terrific. The staff was so helpful making my planning easy and stress free. The team that installed the tents were AWESOME. They helped me figure out the best placement. Customer service is a 10.
Don't look any further than Camelot Rentals. You won't be disappointed!
Joanne Richardelli
August 9, 2021
5 STARS!!!
Thanks to Lori and the staff at Camelot our Couple Shower's was awesome!! I can't praise them enough. From ordering to installing to last minute add-ons they were accommodating and great! When things got hectic, Camelot staff was calm, professional and assured everyone all will be taken care of…and it WAS! I recommend this company for any and all of your events. They are the best on long island. Thanks again Camelot for making our event special!!
Katharine J Fallon
May 20, 2021
A Backyard Wedding we will never forget.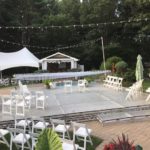 Thanks to Lori and Joe for making my son and daughter in law's wedding magical. Never did we think our backyard could look so beautiful. The tents tables and chairs were all top quality. The light posts with string lights over the dance floor was a WOW factor. We also rented many other things That made our wedding OVER the top. The best was working with the Camelot staff, they took care of everything. The set up and break down went seamlessly, Joe made a few last minute changes which worked in our favor. We had one problem with the keg wall, the CO2 valve was bad. Joe couldn't get another so he brought a Hugh cooler full of beer. And gave us full credit for the keg wall. We used them for both the engagement party and wedding, and again for the future. Thanks again for everything,
Lydia August 2020
Lydia Gubitosi
October 26, 2020
Lori and her team at
Lori and her team at Camelot Rentals were a key component to our last minute backyard wedding (true 2020 style) I called Lori frantic, explaining how our venue fell through a week prior to our event. All she needed was a headcount and withing minutes she had a custom, affordable package including everything we needed for our event. We adjusted the order multiple times with no issue. Myself, Camelot Rentals and our caterer communicated flawlessly to provide us with a day that left us with not a thing to worry about. Delivery and setup was without a hitch days prior and all of the equipment was of great quality. With so little time, you are forced to trust your vendors and we are so glad we had professionals like these. I cannot recommend them highly enough
September 10, 2020
we can't thank you enough!
Lori, we can't thank you enough for responding so quickly and completely to my distress email last night haha… I was so relieved to see your response. The chairs and fans were delivered and set up this morning! Camelot has made so many happy occasions possible for us in the past and once again you came through with flying colors. A million thanks!!
Marilyn and Brian
September 2, 2020
The wedding was magical!
The wedding was magical – everything was beautiful – it felt like a private beach venue – from the workmanship to the actual set up of everything – it was perfect – and I thank you all for making my daughter and son in law! have a really wonderful wedding during these trying times !
Thank you and Joe and thank your crew as well !
Janet
August 15, 2020
Thank you so very, very much Lori and Beth!
I really truly appreciate you both and I'm so thankful for your understanding, your time, your patience, and your help more than words can say.
I apologize for what happened…it was unforeseen. You guys are wonderful to work with, very professional, very helpful and very kind. We'll definitely keep you guys in mind for our future events.
Christine
July 29, 2020
Awesome Job!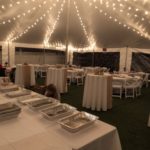 Camelot did an awesome job! The entire staff could not have been nicer to deal with. Ryan, the salesperson, worked with me to be sure we had everything we needed. I was concerned about the weather and the cold. They added an extra heater and extra fuel, just to be certain that everyone would be comfortable! My guests were amazed how nice and warm it was inside, when the temperature was 38 degrees outside. The set up and take down crew were friendly and polite! This was the 2nd time using Camelot! Highly recommend them! Will be using them again!
Wendy K.
June 15, 2020
An absolute pleasure!
I have worked with Camelot through several organizations I am a part of. Lori, Joe and the team have been incredible to work with. From their pricing and reliability to their professionalism and wonderful staff, it is always an absolute pleasure. I would highly recommend them!
Marisa Pizza
March 12, 2020
All went well – Harry
All went well – Harry and the team were great ,
As always.
Long Ireland Beer Company
December 11, 2019
Perfect Engagement Party!
Lori, Thank you so much for your assistance with my daughter's engagement party! The tent worked perfectly and the tables, chairs, linens, bars, chilling stations and umbrellas were the perfect amount for the yard.The linen of the tent was beautiful and so many people complimented on it. The tables that you helped dress and the sheers on the tent poles with the burlap were perfect! It looked exactly like what my daughter wanted! I appreciate you spending time decorating the tables and running back with the serving trays. The set up was flawless with the delivery and they were on time and quick to set up.
I look forward to working with you again for the next party we decide to throw!
Debbie
December 4, 2019
As the person in charge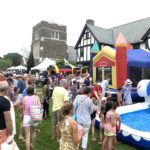 As the person in charge of our church fair this year, I took a gamble an decided to try a new vendor for our annual summer fair at St. Luke's Church in East Hampton. The gamble not only paid off, but I won the jackpot! Thanks to Joe and Lori at Camelot Part Rentals. our fair was a huge success. They helped plan the event and provided everything we needed including the inflatable rides and games, tents, tables, and chairs. A special thanks goes to the crew that set up everything and left the grounds as if nothing had been there. I look forward to working with them in planning our 2020 summer fair.
Sal
September 12, 2019
Great Job!!
Camelot has always gone above and beyond. The Farmingville Street Fair is better than ever due to their terrific work and involvement! I would recommend Camelot to everyone!
July 30, 2019
Hi Best Vendors Ever,
We could not wait another moment to express our gratitude to all of you – yesterday was AMAZING! Our minds are still spinning, trying to comprehend how you all did such a great job. We received so many compliments on the decor, the food, the entertainment and the overall event, and we have never had such a good time ourselves.
Thank you, thank you, thank you!
Germaine and Erik
July 3, 2019
Camelot. Is. The. Best!
My now husband and I had an off-site tent wedding and Lori and her brother went above and beyond for us. I was in tears when I saw what they had created. They made custom wood poles for our tent and hung the most beautiful lights and lanterns. They even surprised me by giving us upgraded chairs for our long table. Lori is a lifesaver. I had called her many times with wedding anxiety and she always calmed me down. She assured me everything was going to be perfect and it was. Camelot has so many rentals to choose from and Lori is so helpful in making your dreams a reality. They are also great at working with your budget. They were always very honest in telling me what we would need or not need which was great because they saved us a lot of money that we would have wasted on things we didn't need. I can't stress enough how wonderful Camelot is. The best the best the best!!!! ?
April 26, 2019
Can't say enough AMAZING things
I can't say enough AMAZING things about the team at Camelot Party Rentals. We had a more unique wedding at our families' property on the beach in Southampton, NY and the team executed flawlessly at making our dream wedding come to life. We threw a lot of curve balls at the team throughout our wedding process and leading right up to the week of the wedding, but the team handled it with the utmost professionalism and did everything on their end to make sure our wedding came to fruition. They worked tirelessly on our wedding and had all hands on deck to see it through and make sure it was exactly what we envisioned. They went above and beyond what we expected and we couldn't have been happier we chose to work with Camelot Party Rentals for our wedding. Our wedding was a huge undertaking and they made it look easy! We had been working with Camelot for over a year and throughout the process they were extremely responsive and flexible in meeting with us, which was very helpful for our schedules. Our wedding was so much fun and looked absolutely beautiful and we owe A HUGE THANK YOU to team Camelot for bringing the event to life. I highly recommend working with Camelot Party Rentals, as they are truly a professional company that can execute anything thrown at them.
Michelle
October 16, 2018
Magical wedding!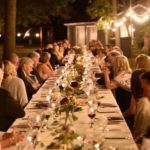 Thank you Camelot Rentals for helping us to create a magical wedding! We cant say enough about Camelot Rentals! We had our daughter's wedding on a farm on Long Island on September 22. This was a long distance planning event and from our first contact Lori was there for us. She and Joe answered our questions, were flexible when we came into town prior to the wedding and their expertise and knowledge was much appreciated! We listened to their suggestions and took their advise. I hired Lori as our "day of" coordinator and she and Gina made our day effortless! They took care of everything! Our one long table with 80 guests was stunning and set up perfectly!
We are so grateful we found this amazing rental company! Camelot Rental is top notch and their customer relationship excellent!!
Thank you again for helping us create a magical setting. The wedding was perfect!
Karen Bagnell
October 14, 2018
Everything was above and beyond!
From the wooden poles to the lanterns on the poles, string lights and that keg wall- seriously people were blown away and will be talking about the wedding for years to come!
Julie
October 12, 2018
Great experience
Camelot Party Rentals and the staff were fabulous to work with. I recommend them highly.
Donna Levy
October 8, 2018
Their customer service is outstanding
This is an awesome tent company .I had a show LABOR DAY WEEKEND … which several other vendors signed up to rent tents from them as well , then those merchants pulled out last minute leaving me the only merchant they needed to pitch a tent for …. they did not cancel on me and I was an hour North meaning they had to come into the Hamptons on a Holiday weekend . I was so proud of them that they kept their word and put me first on their list as promised .
This kind of customer service speaks volumes!!!!!'
The tent was put together tight as a drum and the guys were on it ! Not to mention I had an injury which made all the difference in my recovery having them do this for me .
This is a very reliable tent company and it gives me great piece of mind I can depend on them for next year as well .
Thank you Camelot for making my weekend a success .
Grateful … Denise
denise karbassi
September 6, 2018
Absolutely the most elegant 50th Wedding Anniversary we could have imagined!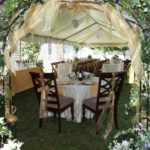 A celebration of 50 years deserves nothing but the best. We decided a restaurant would not be good enough for this special occasion, it just would not have the social interaction that a house party would have but no-one had a house big enough for entertaining. As a family we decided to investigate renting a tent and upon recommendation of others we called Camelot. We were so excited to find out that they rent everything that we could think of and had exactly what we wanted. What exceeded our expectations was the level of care and enthusiasm that the Camelot team put into helping us design and the perfect package for our parents special day. Lori is an expert in party planning and her suggestions of Vintage China, Silverware, Gold charger plates, Wine glasses, Silver serving trays and wine chillers along with Gold overlays on the tables with natural wood chairs with gold bows were spot on to make our back yard event a super elegant celebration that a marriage of 50 years deserves. The set up/ pick up crew were friendly and professional and the tent was installed in the perfect place and everything looked great. Bringing the party to our parents was the best idea we ever had and the easiest for them since they did not have to go anywhere. Their party is now the talk of the town and everyone loved how beautiful everything looked. The Vintage China really created a level of elegance and beauty that surpassed our expectations. We can't thank you enough for helping our parents have a wonderful and memorable 50th Anniversary Celebration.
Donna
August 26, 2018
Hands down, best party rental company around!
This is the only company I ever use for my party rental needs. They are always professional and work with you to get the best deal! Their tents are beautiful and impeccably clean! Everyone I have ever dealt with has always been professional and accommodating. I mostly deal with Lori at their company and she is terrific! She will make sure you have everything you need while helping you calm your nerves when you plan and organize any big event! Hands down best party rental company around!!!
August 16, 2018
Thank you!
I'm writing to thank you for helping us make our night a special one. The tent was perfect. Even better than last year's. It is much appreciated. We will call you again next year.
Happy summer,
Deb
Deb
August 1, 2018
The easiest part of planning my wedding
Camelot has been wonderful to work with! I have called numerous times to change things and ask questions throughout my wedding planning process and they have been nothing but wonderful and patient the entire time. Lori is always available to help you and sometimes talk you off the edge when planning becomes stressful haha. I highly recommend using Camelot for your future parties!
Jessica Morici
May 2, 2018
A+ Service
I cannot say enough about my experience with Camelot. I was a bit frazzled when I called to get some information for my sons first birthday. I spoke with Lori, and she could not have been more helpful. She took to time to go through what I would need based on the amount of people I was having. She also made AMAZING suggestions for the party. The theme was Yankees and she recommended this blow-up t-ball game. I could not get the kids (and adults) away from it. My friend's son is still talking about it and wants one for his house lol! Even during the party there was a question I had about a piece of rental equipment, and they called me back right away. Every aspect of customer service, from quotes, to delivery, to pick up was pleasant. I would highly recommend Camelot for all of your party needs. Thanks to them, our party was one we will never forget.
Margaret Costello
June 26, 2018
By: Michael Mangiacapra of Metro Rentals Inc.
"There are events I am asked to quote that either I cannot accommodate or I am not equipped to do. My business is not geared to back yard parties and I know of Camelot's reputation for excellence so I recommend them when I can. I had to privilege of meeting Lori years ago at her Bayport location and feel comfortable with the recommending Camelot. Her attention to details, clean equipment and customer service is what I would want to recommend."
lOR
December 29, 2017
Great company with a professional staff.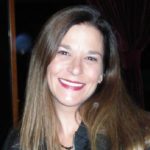 Attention to details is unsurpassed. Highly recommend for all special occasions. I attended a black tie casino night that this company put together. I was amazed and had a really great time!
Danielle Helton
December 26, 2017
They made everything so easy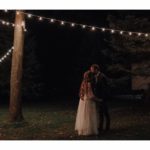 We recently had our wedding party and were able to get everything from the tent to the table clothes through Camelot. They were truly a pleasure to work with and so helpful! They made everything so easy. I would recommend them to anyone planning a party.
Emily Foster
December 26, 2017
This company deserves a rating higher than 5 stars!
I cannot say enough great things about this company. I had a really bad experience with my wedding planning company (not with camelot) and Camelot stepped in and helped to fill a lot of the holes/mistakes the company made. Lori was such a pleasure to work with too! She helped transform my outdoor dream wedding into a reality. The next time we throw a party we will definitely be working with Camelot!
Alyssa C
December 26, 2017
I highly recommend Camelot!
We used Camelot Rentals for our wedding . I had researched many other rental companies before using Camelot. I ran into issues like pricing, professionalism, and availability. Camelot was recommended by a friend, and I was so impressed. In my first meeting, they were friendly, they offered tons of suggestions, and worked hard to provide me with what I needed. They made me feel like my wedding was important to them and reassured me and calmed my nerves. The tent I was provided with was absolutely beautiful, clean, and made my outdoor wedding picture perfect. They were very easy to work with, great at communicating, and willing to work with my last minute changes. I highly recommend Camelot!
Emily S
December 26, 2017